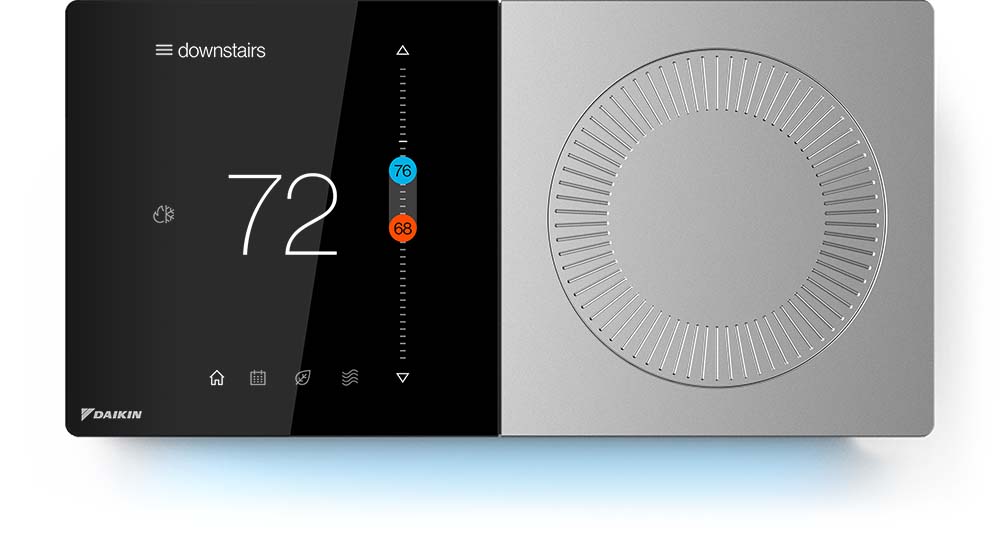 DAIKIN ONE+
Smart Thermostat.
The first smart thermostat to offer full two-way communications with Daikin HVAC systems.
An intelligent home air controller from one of the world's leading heating, ventilating, and air conditioning manufacturers.
Daikin One+ Smart Thermostat installed with Flush Mount Kit
Daikin is the World's No. 1 air conditioning company. Thanks to our constant innovation in comfort, energy efficiency, control and reliability, we define the benchmarks for quality within the industry.